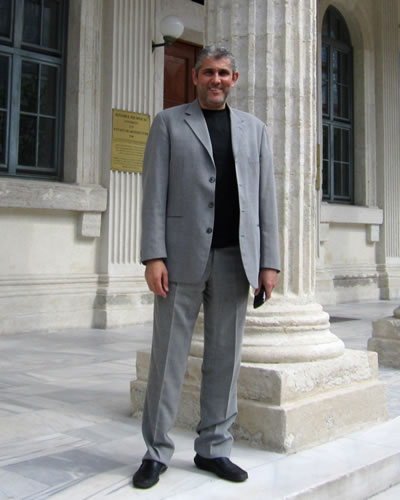 M. Korkut Zagli, between the years 1981-2020 he acquired in his professional life,his experiences and knowledge carry on together with TOGON with great enthusiasm and sensitivity.
M. Korkut Zagli born in 1961, is married and has one child. Graduated from Saint Benoit French High School. After graduating from Istanbul Technical University from the Faculty of Architecture, he holds a master's degree in Yıldız Technical University, Faculty of Architecture, in building physics section.While working in Land Development Group of Alarko Holding, he has completed his masters degree in senior management simultaneously, conducted by Istanbul University Business Administration Faculty. He has a practice in German and Swahili and fluently speaking English and French very well.
Construction and architecture who have professional experience in the leading firms in the industry since 198, M. Korkut Zagli of professional business experience from past to present is as follows:
Professional Work Experiences
2007-2015 İntaya Construction Co. Inc. / Co-Founder-Board Member
2006-2007 Arsan Construction Inc.Co. / Project Group Coordinator
2005-2006 Güneri Construction Inc.Co. / Member of the Executive Board
2000-2005 LDG Land & Landscape Development Group / Founding Partner of the Company-Member of the Board of Directors-CEO
1990-2000 Alarko Group of Companies-Land Development Group / Design Coordination Manager
1987-1990 Silkar Tourism&Investment Co./ Project Coordinator
1986-1987 Military service / Short Term 8 Month
1985-1986 Mobal Inc. / Architect-Deputy of Site Chief
1981-1985 Ceser Architectural Co. / Senior Architect – Robinson Clubs Construction Sites / Intern
For the time being, M. Korkut Zagli with his 35 years of business experiences as the head of TOGON INC.CO.; the company works is concentrated and based on the Land and Business Development & Management for new projects.
Addiotionally, he is the founder of Togon Trade, import – export company, and he is the founder and prime mover ofAfrican Travel Tour in Tanzania.
He is working with student in İstanbul Technical University Faculty of Architecture as Mentor (eligible person who can raise the potential of the consulted person by motivating, inspiring and encouraging to fight).